Meeting Schedule for 2022-2023
Please mark your calendars and join us on the upcoming event dates.
Please note that meetings will be held on Thursday evenings.

---
---
October 6, 2022 Meeting
Interesting Case Night
Venue:
Penn Club of New York
30 W 44th Street
New York, NY 10036
Invited moderator:
Dr. Jeffrey Milsom
6 PM - 7 PM: Cocktails & hors d'oeuvres
​7 PM - 9 PM: Dinner & lecture


*** Deadline for case submission: September 20, 2022
*** Deadline for RSVP: October 2, 2022
Guidelines for case submissions:
Case submission should be in PPT format, max 10 slides.
Please send your case to our email: nyscrs.sec.treas@gmail.com
Interesting Case Night presentations are typically interactive, encouraging the audience to participate in the discussion. Therefore, please include 2 or 3 multiple choice questions, eg, What would you do next? Which approach would you choose? Which diagnostic test would you perform? What is the diagnosis? etc.
---
_________________________________________________________________________________
March 23, 2023 Meeting
Residents' Night
Venue:
Penn Club
Invited moderator:
Dr. Daniel Feingold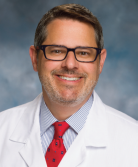 6 PM - 7 PM: Cocktails & hors d'oeuvres
7 PM - 9 PM: Dinner & presentations


*** Deadline for abstract submission: February 28, 2023